Interview with Jasmine Smith
Jasmine Smith is a Fashion Designer, Fashion Stylist & Image Consultant and a Fashion Blogger from Hong Kong. She is also the CEO and Designer of her lingerie brand, RAVEN + ROSE.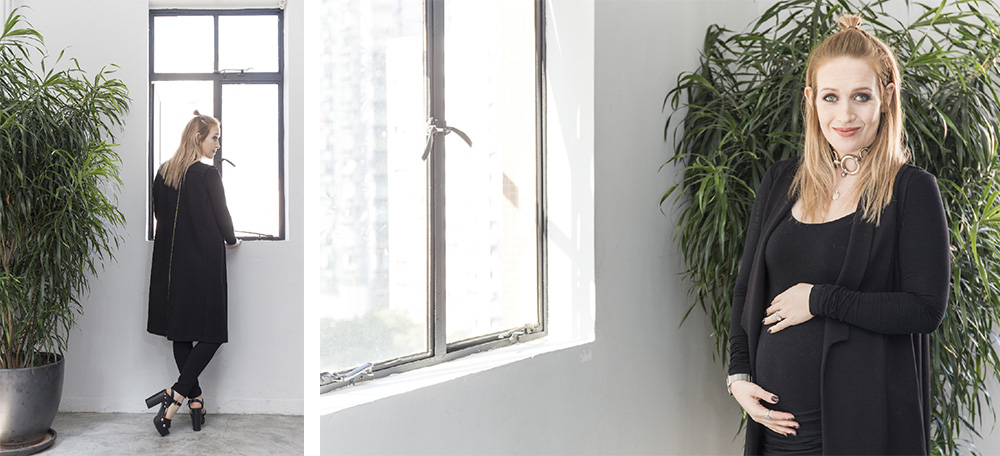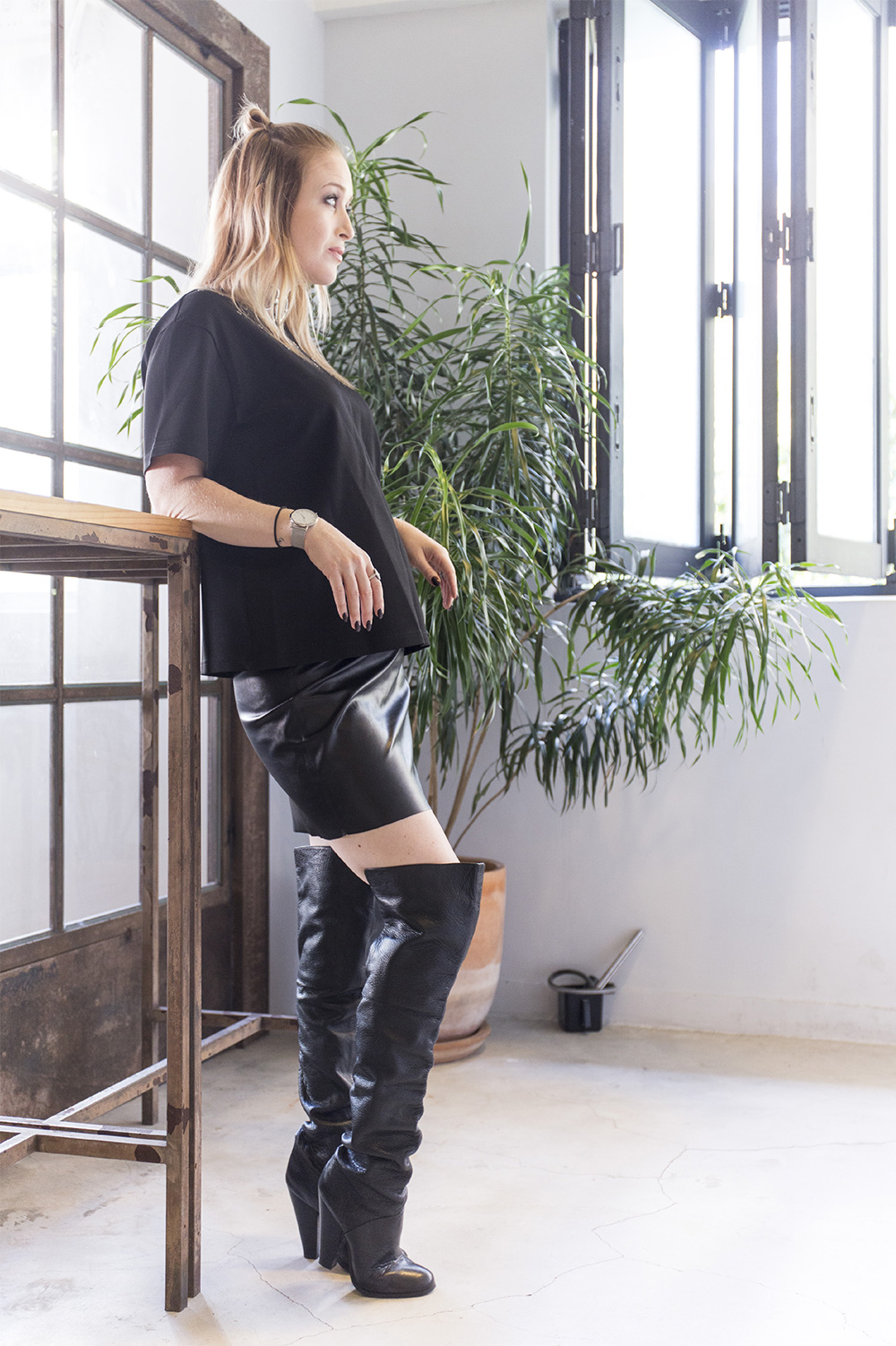 Jasmine is wearing Alloy Eyelet T-shirt & Alloy wool coat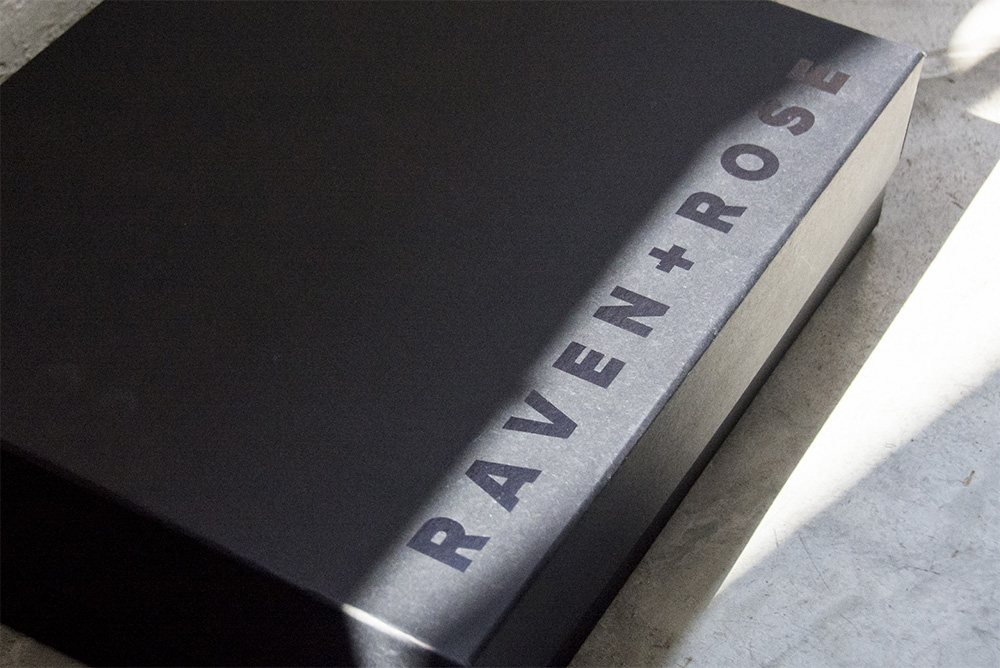 1. Can you tell our readers about yourself and your blog?
If I was to define myself in 3 words, ahh let's say 4, they would be: Busy. Black Coffee. Bra's & Blogging…
I'm originally from New Zealand, but have been living in Hong Kong for 10 years now. I'm a Mum to an incredibly cool little girl, with a second on its way, I'm the founder and designer behind the brand RAVEN + ROSE lingerie and I come from a background working as a Fashion Stylist and Blogger… All which equate to a BUSY lifestyle (hence needing the coffee!!)
2. What inspired you to start your blog?
My blog, www.DressMeBlog.Me I established as a way to promote myself as a Fashion Stylist. I used it almost as an advertising means to share my work, style, ethos - Blogging at that time was a great professional platform from which to express all these things.
3. How would you describe your style?
My style revolves around monocromatic rock with a simplistic edge and an addiction to leather, fur and silk.
4. How do you manage time to run your blog, your brand and your personal life efficiently?
I'm a strong believer in good time management skills, applying them to everything I do! Prioritising is also an important part of how I keep my many roles manageable, so too is being able to say 'no' to projects that just don't fit in with my professional or personal schedule.
5. Can you name some of your favourite bloggers and explain why they are your favourites?
To tell the truth, I don't read a lot of blogs these days - I simply don't have enough time to indulge in the musings of Fashionista's. I also feel the importance of Blogging has now moved on, giving way to the 'Influencer,' who post images instead of writing. I find myself referring more and more to Instagram for visual inspiration as it is easily digestible given my daily lack of spare time!
6. Have you met anyone interesting/famous on your blogging journey?
Yes, so many people! Blogging definitely opened me up to one-on-one interviews with incredible designers, amazing press events, product launches and brand collaborations. Blogging was a great way to get behind-the-(fashion)-scenes!
7. What is the biggest difference in your life post-blogging?
One thing that blogging and working in the Social Media realm did, was turn my working life into a 24/7 affair! This hasn't changed much, even after slowing down on Blogging and concentrating on my brand as I still need to operate on Instagram, Twitter, & Facebook and I need to be contactable from various time zones.
I think this is one of the reasons I love flying so much - simply because there is no internet on the airplane and I can for once, shut off and not have to be so involved in the going-ons of the world-wide-web!
8. If you could only wear one outfit for the rest of your life, what would it be?
I would wear a modern pair of black, heeled Chelsea boots, a pair of black skinny tailored pants, a white silk shirt and a really slick leather jacket.
I'd absolutely add a few accessories, which would no doubt be made of white gold and diamonds and be in the form of a statement ring and a edgy set of earrings.
9. Can you tell us about your brand Raven + Rose?
RAVEN + ROSE launched one year ago in Hong Kong and has gained a global following since then. It is an edgy lingerie brand that doesn't follow the classic 'frill and bow' notions of the lingerie industry. RAVEN + ROSE is infused with a little rock-chic attitude, a lot of Tomboy androgyny and a cheeky wink at soft-bondage.
10. Where do you get your inspiration to design lingerie?
I get my inspiration from a wide source of places! My first collection revolved around pole-dancing music video clips from the 80's, while my newest collection drew inspiration from the lovers of my husbands past! I named the collection "They Don't Love You Like I Love You" (TheXs) - it is a collection that evokes the fullness of love and the darkness that accompanies it; Jealousy, flirtation, secrets withheld, honest pillow talk and deep declarations. It is as raw as it is real.
11. What is your must-have item for this winter?
This winter I would go for a midi-length minimal but well tailored jacket, boxy in shape with a thin lapel. Worn in a soft grey or dusky pink, it is a staple this season that is easy to wear alongside anything from sneakers to knee high boots!
12. Any styling tips?
Iron your clothing! A great outfit can be instantly ruined if worn in a messy way with crinkles in the fabric! To look sharp and sartorially spot-on, simply take the time to iron.
13. What is your key to success?
As mentioned, time management allows you to efficiently and effectively work through the day and get so much done - a successful day is one where you know you've mastered every minute of the day! Also, as most entrepreneurs will say, perseverance is KEY!