Prada SS16 Daino St. Rabbits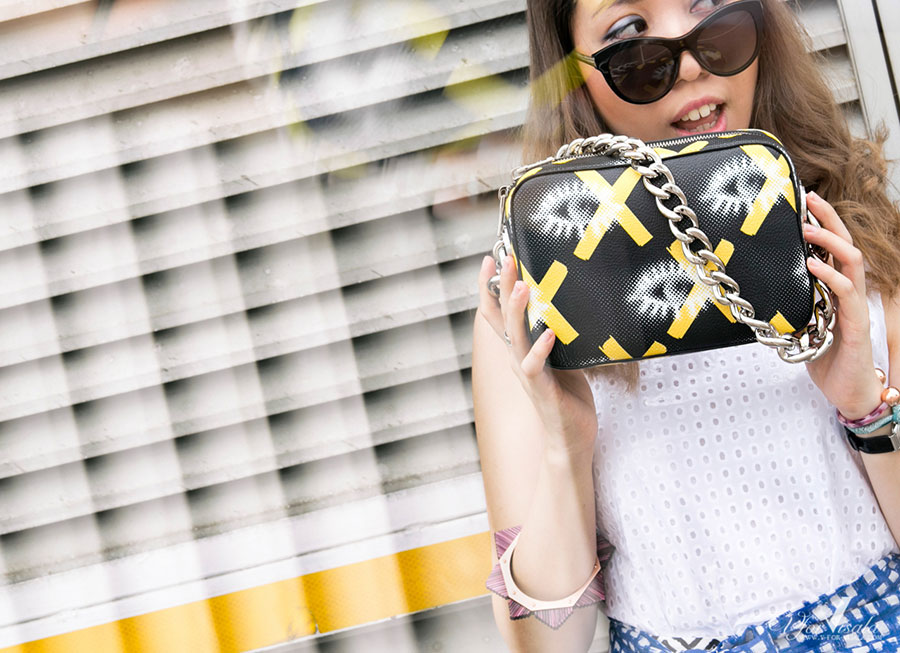 The boxy silhouette has executed outstandingly with coloured painterly graphics inspired by its men's S/S16 runway show, top handled with oversized chains. All of such bold and irresistible attentions within the details has triggered my second editorial collaboration with LFPlaza, who always has an on-point taste when it comes to fashion accessories.
The Prada bag comes in 2 prints and colour variations, and so are my 2 outfits, which was built based on a white dress from iBlues. I'm getting addicted to white this summer, it's like a blank canvas that goes well with everything. Dress it up with a tweeted jacket or dress it down with an extra skirt and shirt layered on top. Either way, the Prada bag spices up the look with its funkiness.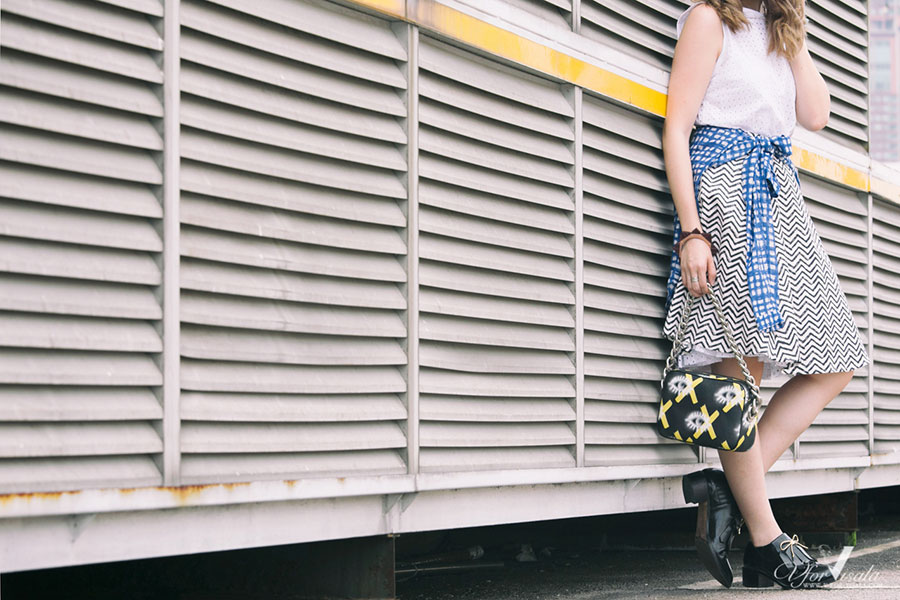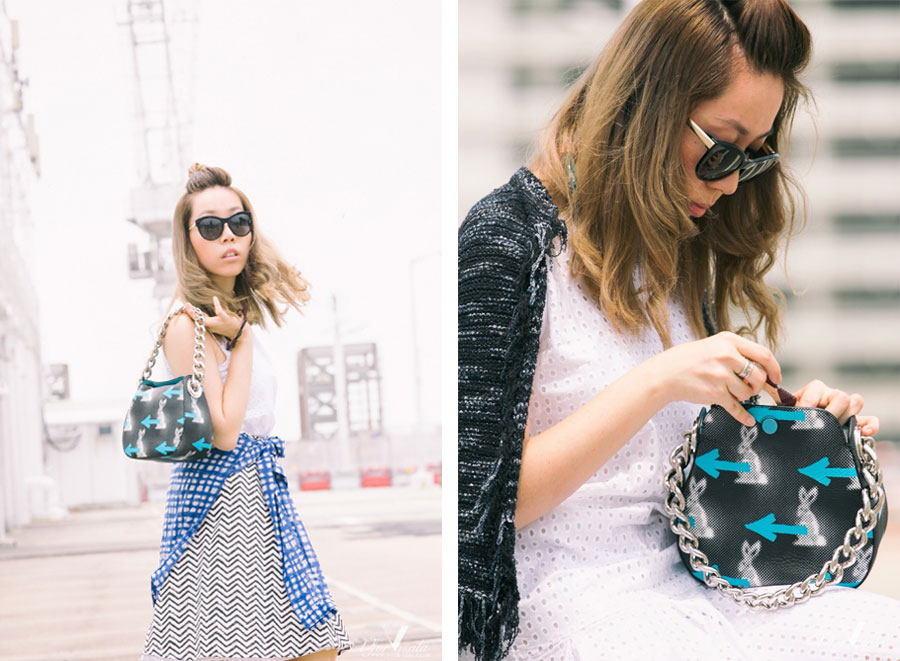 PRADA SS16 Daino St. Rabbits (www.LFPlaza.com)
PHOTOGRAPHY & EDIT Davy Cheung